Google Home Hub leaks ahead of Pixel 3 event
Though everyone is focusing on the Pixel 3 and Pixel 3 XL, Google likely has more devices planned for its October 9 event. Following rumors of two new Chromebooks, a leak of Google's Home Hub smart display is making the rounds today courtesy of MySmartPrice .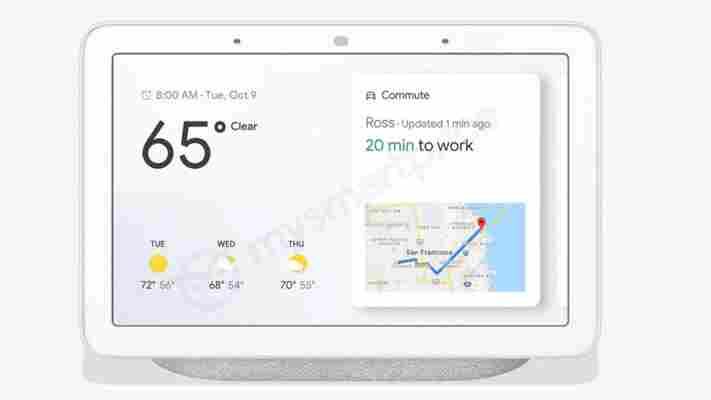 Unless these are some classy fakes, the images show off a device conceptually similar to other Google Assistant devices with a screen, which are in turn similar to Amazon's Echo Show. You have a 7-inch touchscreen with a base that doubles as a speaker, and of course, there are microphones on board. The main screen shows us the weather and upcoming commute, with room to view more cards. You know, typical Google Assistant stuff.
Curiously, there doesn't appear to be a webcam onboard; there's no mention of one in the leaked spec sheet, and the markings on the top appear to be for the ambient light and color sensor that are mentioned. That should assuage privacy concerns, but it still seems like an odd omission given it's a feature available on the Echo Show, as well as the Googe-powered devices from Lenovo and JBL . A simple camera cover would've sufficed, but what do I know?
There's no word on price, but similar devices retail for around $200. Expect official deets once October 9 arrives.