Here's why your iPhone XS selfies look a bit too smooth
Since people have been getting their hands on the latest iPhones over the past couple of weeks, many people and media outlets have been up in arms over the new devices' front-facing cameras alleged use of a 'beautification' filter that smoothened skin on facial features in selfies.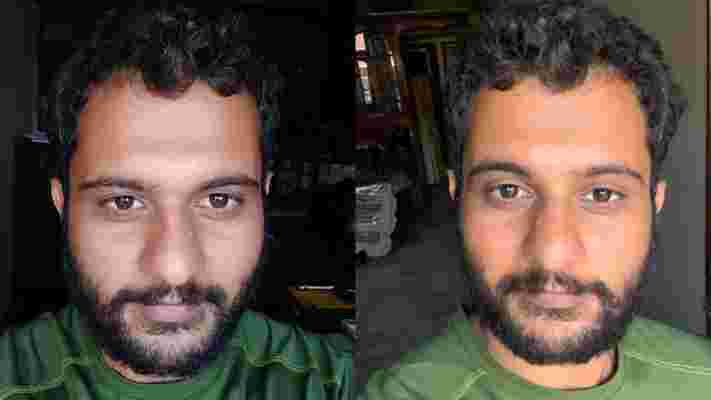 But is that what's really going on with your photos? Sebastiaan de With, the designer behind the $6 iOS camera app Halide, took to his company's blog to shed some light on the situation . Essentially, the iPhone XS isn't applying a filter, but instead taking a different approach to capturing images and aggressively reducing noise than the iPhone X.
You can see an example in the image above: The picture on the left is from a OnePlus 5T, and the one on the right is from the iPhone XS.
De With goes into detail about how the XS opts for faster shutter speeds at higher ISOs, introduces more noise as a result, and then applies noise reduction – which leads to excessive smoothing.
He added that this applies not only to skin, but to any subject in your photographs. Here's his explanation of what's happening when you snap a picture with the front camera:
The trouble with this functionality is that users aren't notified about how their pictures will turn out, and there's no way to opt for a more 'detailed' image in the default camera app. We've seen this feature on Android phones for years, but you can always turn beautification off on those devices, and in some cases, adjust the degree of smoothing to suit your taste.
De With's post is worth a read to get a better understanding of how Apple's trying to deliver better images through software optimization. Too bad this effort is polarizing fans as much as it is right now.