LG's new hybrid smartwatch features mechanical hands and a clumsy compromise
LG's made several smartwatches based on Android Wear (now known as Wear OS ) over the years, and its latest offering brings something different: a mechanical movement and analog watch hands paired with a smartwatch system and color display.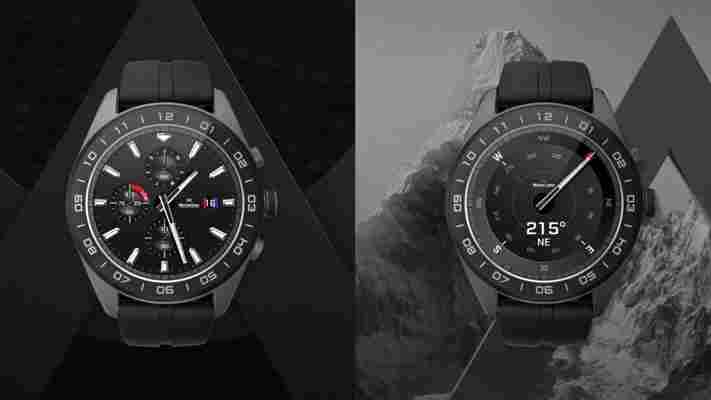 The LG Watch W7 actually looks kinda cool, and it introduces the novel idea of using digital watch faces designed to accommodate the mechanical hands, while also displaying additional information like your daily step count.
Plus, it can run for up to 100 days on a single charge in analog-only mode, so you're not left stranded with a dead timepiece on your wrist in case you don't have a charger handy.
Now for the not-so-fun part: This is a Wear OS device, which means it can run apps, display notifications, and let you control things like music and podcast playback. That gets tricky when you've got mechanical watch hands in front of the display – and LG's solution for that is about as awkward as you can imagine:
Essentially, you push a physical button to get the hands to move out of the way and allow you a better chance at reading what's on the screen.
Yeah, that's a nope from me. It's hard to think of other ways to tackle this problem, but maybe it's a totally unnecessary problem in the first place. This interaction doesn't seem intuitive or fun, and it feels like a workaround. As someone who enjoys mechanical watches, I'm having a hard time getting on board with this.
Kudos to LG for trying to tackle the wearable battery problem with a new approach, but I don't think this is a clever solution. I do like what Mobvoi's done with its TicWatch Pro : It runs Wear OS in smartwatch mode, and can switch to an 'Essential mode' with a basic monochrome LCD display and activity tracking for extended battery life. No watch hands, no fuss.