New Google Chromecast shows up in yet another leak before Pixel event
It's not just the Pixel 3 that keeps leaking before Google's event next week –  we already have an idea of other devices that may launch, including a smart display and new Chromebooks. Now we're getting a good look at one more expected device, Google's third-generation Chromecast, thanks to yet another leak.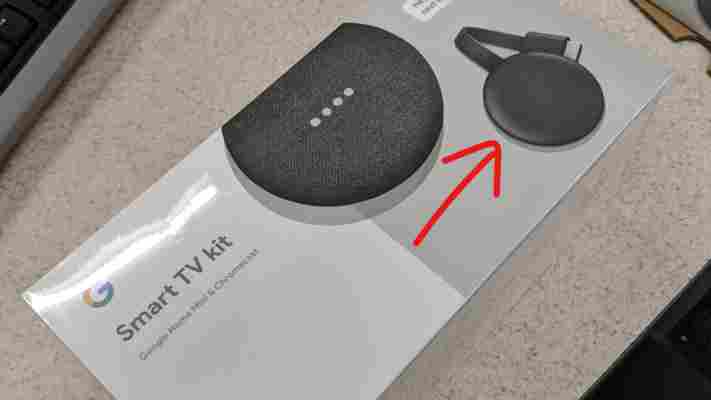 As spotted by The Verge , a now-deleted Reddit post showed off a new 'Smart TV' kit, complete with a Google Home Mini and the new Chromecast in tow. This happened a week after Best Buy managed to accidentally sell the new Chromecast to a customer as well. Woops.
Unfortunately, the leak doesn't provide much in the way of new details. There's no mention of 4K or HDR on the packaging, which makes us think this will just be a basic refresh of the original, HD-only chromecast. You'll still have to fork up some cash for the extra resolution, it seems. But presumably Google wouldn't refresh the device without some sort of a change, so we hope Google will have something left to show off next week.