UK payments startup SumUp launches a 3G-powered credit card reader
SumUp , the London-based payments startup, today launched the SumUp 3G Reader — a card terminal that lets merchants process payments without the need for a mobile app or a constant Wi-Fi connection.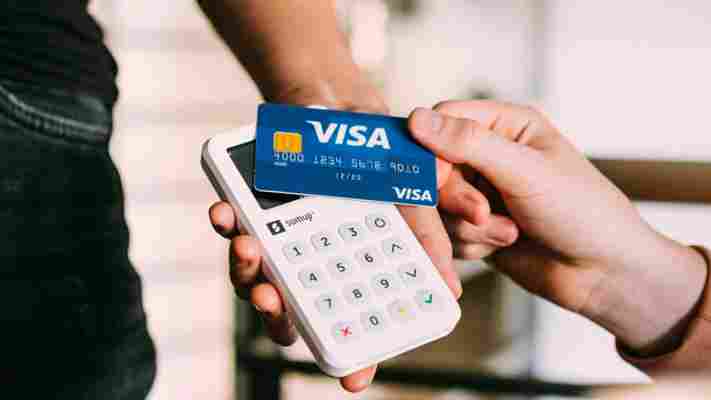 Previous iterations of SumUp's card reader hardware required users to tether the device to either a smartphone or tablet via Bluetooth. This approach has one major disadvantage: if your phone runs out of power, or you forget to bring it with you, you're unable to take card payments.
As the name suggests, the SumUp 3G Reader comes with an integrated mobile data connection, allowing merchants to take payments without the need to tether to a separate device.
It comes without data charges, with SumUp taking a cut of each sale, as is standard in the payment processing field. The company charges 1.69 percent for each credit and debit card sale.
That's not too far from the 1.75 percent charged by rivals Square, which launched in the UK last year , and iZettle, which was acquired by PayPal in May .
Speaking exclusively to TNW, Daniel Klein, co-founder and CEO of SumUp, said that the device would make it easier for merchants to take card payments.
"The SumUp 3G Reader removes the need for an app. Until now, our products came as a combination of software and hardware. The new reader changes this, meaning that once you have the physical device and a 3G signal you're good to go within minutes of delivery," he explained.
"Providing a 3G-based service streamlines the process even further, meaning that you don't require a stable Wi-Fi connection to take a payment," he added.
The UK card payment field is extremely crowded, with Square, Paypal Here, and iZettle all touting their own distinct offerings. Klein said that he hopes the SumUp 3G reader would attract those not typically served by existing products.
"We wanted a product which would empower businesspeople, and crucially those operating in more remote parts of their countries. Similarly, this should be a great help to those who are mobile with their work, such as landscape gardeners, or a handy-person, providing flexibility and convenience befitting the cashless society," he explained.
According to Klein, the SumUp 3G Reader will better cater to non-technical users, thanks to the fact that it's a standalone product that doesn't require any external connections.
"With this launch, we are now the only company of our size and scale to be offering a card reader device that does not require an accompanying mobile application. This was a decision based on direct feedback from our 1 million active users," he said.
The SumUp 3G Reader is available from today in the UK with a launch price of £69, which eventually will rise to £99. The company also intends to launch it in Europe in the coming weeks.