Xiaomi is crowdfunding this hella cute e-bike
Most people know Chinese gadget maker Xiaomi for its Android phones and accessories – but in its home country, it offers a vast array of products ranging from robot vacuum cleaners to desk lamps to travel pillows. It even crowdfunds new stuff in China, and its latest offering is this compact – and ridiculously cheap – electric bike.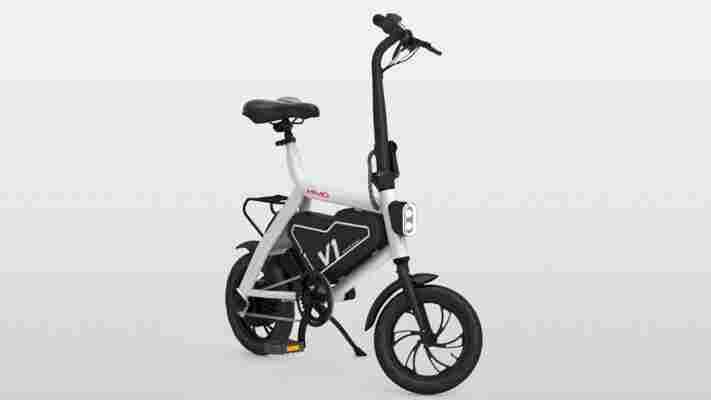 The $261 Himo bicycle can cover 50 kilometers on a single charge, by running a 250W brushless DC motor in power-assisted mode. Its 16.7 kg aluminium alloy body is small enough to be tucked away under your desk when you reach the office, thanks to a foldable handlebar.
You'll also find a water-resistant LCD display with info about your battery power, distance traveled, and speed. The package is rounded out with LED lights at the front and rear, disc brakes, and shock-absorbing tires.
Now for the bad news: it takes about 6.5 hours to fully charge the battery, and the Himo is only available in China at the moment.
However, it's possible that it'll eventually become available through online retail platforms in the country that ship abroad, like GearBest, AliExpress, and Banggood.
Given that most electric bicycles are far more expensive and few offer diminutive designs like the Himo, this might be worth the trouble if you're looking for a cheap way to commute to work.
Xiaomi says it'll begin shipping the Himo on July 30. You can find more information on the company's Youpin crowdfunding site .